In the world of gardening, few things are as crucial yet often overlooked as the quality of topsoil. As we bid adieu to the vibrant summer months and welcome the rustic hues of autumn, the role of topsoil in preparing our gardens for the next season becomes paramount. This comprehensive guide delves deep into the significance of selecting the right topsoil, ensuring your garden not only survives but thrives in the forthcoming seasons.
Introduction: The Essence of Topsoil in Gardening
Topsoil, the uppermost layer of the earth's crust, is a garden's lifeline. It's a dynamic, living ecosystem that plays a pivotal role in nurturing plant life. Its importance can't be overstated, especially as we transition from the bountiful summer to the more challenging autumn and winter months. Choosing the right topsoil is not just about sustaining plant life; it's about creating a foundation for a vibrant and flourishing garden.
Topsoil Importance in Nurturing Plant Life
The significance of topsoil in gardening is multifaceted. It's the primary source of nutrients for plants and a key factor in water management – whether it's retaining moisture or providing adequate drainage. Moreover, the texture and composition of topsoil can greatly influence the types of plants that will thrive in your garden. Understanding this can make the difference between a garden that merely survives and one that flourishes.
The Diversity of Garden Soil Types
Garden soil is not a one-size-fits-all solution. Each type has unique characteristics and suitability for different plants. From sandy to clay, loamy to silt, each type of soil offers distinct benefits and challenges. Knowing which soil type is best for your specific garden setup is crucial. This understanding can help you tailor your gardening practices to suit the needs of your plants, ensuring they grow robustly and healthily.
Autumn Gardening: Preparing with the Right Topsoil
As summer fades and autumn takes its place, your garden requires a different approach to maintenance and preparation. This transition period is crucial for setting the stage for spring. The choice of topsoil during this time is critical. It can affect everything from how well your soil retains water to how effectively it insulates plant roots against colder temperatures.
Sandy Soil: Light, Dry, and Its Uses
Sandy soil is characterised by its large, coarse particles. It's a soil type that's known for its excellent drainage and ease of cultivation. While it's low in nutrients and can dry out quickly, it's perfect for plants that prefer less moisture and more airy soil conditions. With the right organic amendments, sandy soil can be transformed into a nurturing ground for a variety of plants.
Clay Topsoil: Holding Moisture and Nutrients
Clay soil, on the other end of the spectrum, is dense and can hold onto water and nutrients much longer than sandy soil. Its fine particles can compact easily, making it challenging to work with but excellent for water retention. This type of soil is ideal for plants that require more consistent moisture levels and benefit from the rich nutrients that clay can hold.
Silt Soil: The Fine Balance
Silt soil stands out with its fine particles, creating a smooth, almost flour-like texture. This soil type is known for its ability to retain moisture and remain fertile, making it a good middle ground between the extreme characteristics of sandy and clay soils. However, its fine nature means it can compact easily under heavy rain. Adding organic matter can improve its structure, making it more suitable for a wide range of plants, especially those that thrive in moist, nutrient-rich environments.
The Wonders of Peat Soil
Peat soil is often considered the crème de la crème of gardening soils. Its rich, organic nature makes it highly absorbent, retaining moisture yet providing excellent drainage. This type of soil is ideal for acid-loving plants and provides a lush, nutrient-dense environment for a wide variety of flowers and vegetables. Peat soil's unique properties make it a sought-after choice for gardeners looking to give their plants an exceptional growth medium.
Chalky Soil: Challenges and Rewards
Chalky soil presents unique challenges due to its alkaline nature and typically poor water retention. However, it can be a boon for certain types of plants that thrive in alkaline conditions, such as some flowering perennials and certain fruit trees. Understanding how to manage its limitations, such as by adding organic matter to improve moisture retention and nutrient content, can turn chalky soil into a suitable environment for a diverse range of plants.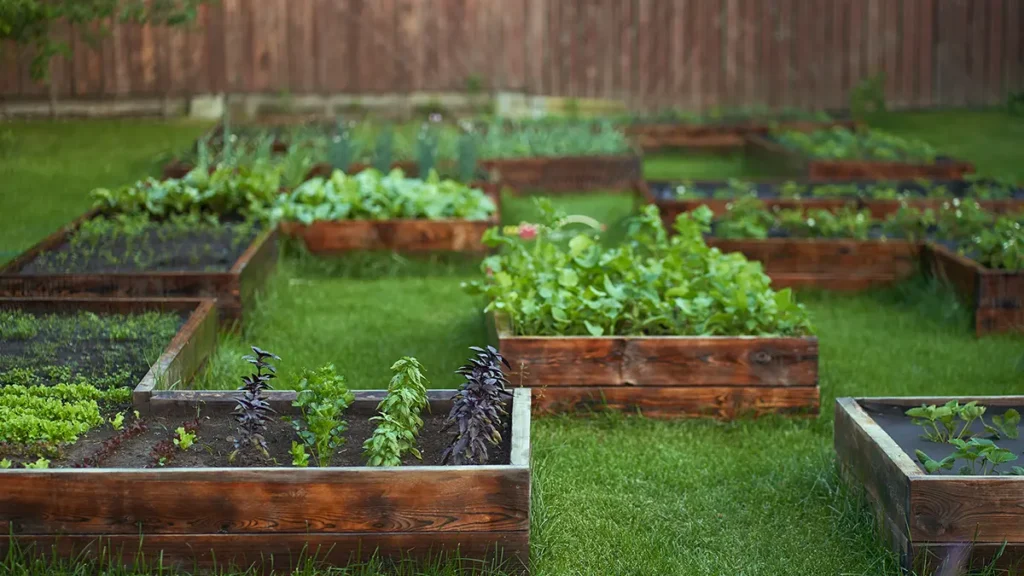 Loamy Soil: The Ideal Blend
Loamy soil is often regarded as the ideal garden soil. This type is a well-balanced blend of sand, silt, and clay, offering the best of all worlds – good drainage, nutrient retention, and ease of cultivation. It's suitable for most plants and is often the go-to choice for gardeners seeking a versatile and fertile soil. Whether you're growing flowers, vegetables, or ornamental plants, loamy soil can accommodate a wide variety of gardening aspirations.
Topsoil Grades: Choosing Quality
Topsoil is available in various grades, each serving different gardening needs. Premium topsoil, while more expensive, offers the highest quality with fewer weeds and a richer nutrient profile. Economy topsoil is a cost-effective option for large-scale projects, though it may contain more weeds. General-purpose topsoil is a versatile choice, suitable for a range of gardening activities. Understanding these grades helps you make an informed decision based on your gardening goals and budget.
Plant-Specific Topsoil Selection: Tailoring Your Approach
Every plant has unique soil requirements. By selecting a topsoil that aligns with the specific needs of your plants, you can significantly enhance their growth and health. Whether it's choosing a soil with higher acidity for ericaceous plants or a moisture-retentive soil for water-loving species, tailoring your topsoil choice to your plants' preferences can yield remarkable results.
Preparing for Winter Gardening: A Forward-Thinking Approach
As autumn progresses, preparing your garden for the colder months becomes crucial. Selecting the right topsoil now can insulate plant roots, provide essential nutrients, and ensure a robust start to the next growing season. This proactive approach can save you time and effort in spring, setting the stage for a healthy and vibrant garden.
The right topsoil is akin to finding gold for your garden; it's a treasure that can transform your outdoor space into a flourishing haven. By understanding and choosing the right topsoil for your garden, you set the foundation for a lush, vibrant, and productive garden that thrives throughout the seasons.
By choosing the appropriate topsoil for your garden's specific needs, you can ensure a healthy, vibrant, and productive environment for your plants. This guide aims to provide you with the knowledge and tools to make the best choices for your garden, helping it to thrive in every season.
FAQs
How does topsoil affect plant health? Topsoil provides essential nutrients, supports root growth, and helps manage water access for plants, directly impacting their health and growth.
What is the best way to improve poor quality soil? Incorporating organic matter, such as compost or manure, can significantly improve soil quality by enhancing nutrient content and structure.
Can I mix different types of topsoil? Yes, mixing different topsoils can create a more balanced soil composition, suitable for a broader range of plants.
How often should I replace or enrich my garden's topsoil? It's advisable to assess and enrich your garden's topsoil annually to maintain its quality and fertility.
Is pH level important in choosing topsoil? Yes, the pH level of topsoil affects nutrient availability and plant growth, making it an important factor in soil selection.