Banbury prepares to embrace the festive season in its own unique way. Banbury Town Council invites you to join them for this year's Annual Christmas Lights Switch On event. Bundle up warmly and make your way to Banbury Town Centre on Sunday the 26th of November.
The Christmas Light Switch On marks the end of another eventful year for Banbury Town Council. One of the highlights of this year was their fantastic Party in the Park Coronation event back in May, celebrating King Charles's accession to the throne.
This year's Annual Christmas Light Switch On event promises to be a heartwarming and memorable experience for the whole family. It's not just about flipping a switch to illuminate our town with dazzling Christmas lights; it's a celebration of community, togetherness, and the festive spirit that brings us all closer during this special time of year.
Enjoy charming stalls filled with unique treasures, delightful street performers, and live entertainment. They've lined up a stellar selection of local artists and groups who will grace the stage with their incredible talents. Their performances are sure to get everyone in the festive spirit, with melodies that will tug at your heartstrings and songs that will have you singing along.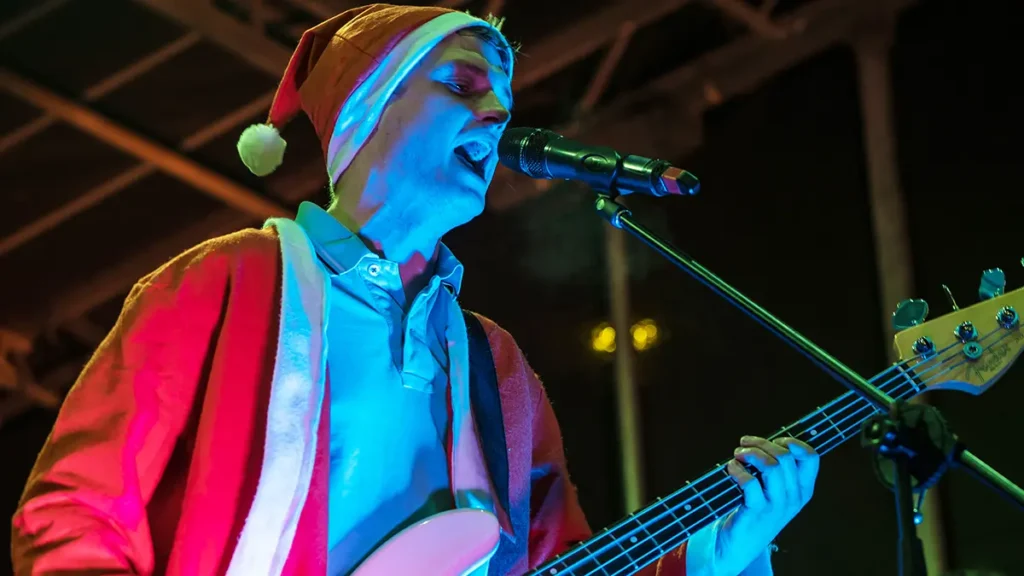 But it's not just about the music. They've thought of our younger visitors too. The event will feature an array of fun fairground rides and exciting activities that will keep the kids entertained for hours.
And of course, all that excitement is bound to work up an appetite. Fear not, because they've made sure there will be a variety of delicious food and beverages available for purchase. From traditional seasonal treats like roasted chestnuts and mulled wine to contemporary favourites like gourmet burgers and hot chocolate, there's a culinary delight for every palate.
But wait, there's more! If everyone has been on their best behaviour, there's a chance that a certain someone might make a special appearance before his epic journey on Christmas Eve. Imagine the joy and wonder in the eyes of the little ones as they catch a glimpse of Santa Claus himself.
There's really is something for every age group.
The climax of the event will undoubtedly be the magical moment when the Christmas lights are switched on. The town will be transformed into a winter wonderland, with streets aglow in a dazzling display of colours and patterns. Christmas will have officially begun!
It's a sight to behold and the perfect backdrop for creating lasting memories with loved ones.
As the event draws to a close, they have one final surprise in store for you—a spectacular fireworks display that will light up the night sky and leave you in awe. It's a fitting conclusion to a day filled with joy, laughter, and the spirit of giving.
Banbury Town Council want to express their heartfelt gratitude to everyone who has attended and supported their events throughout the year. Your presence and enthusiasm have made each event a resounding success. They wish you all a very Happy Christmas and a joyful festive period.
In 2024, Banbury Town Council will be back with even more exciting events and surprises for you to enjoy. Until then, let's come together on the 26th of November to celebrate the magic of the season and create cherished memories that will last a lifetime. Don't miss this fun family event they look forward to seeing you all there.