Our eating habits are like ripples in a pond; every choice we make sends waves throughout the environment. From the seeds sown to the packaging thrown, our food choices impact the world around us. But what if I told you that with a few simple swaps, you could make a difference? Let's dive in!
1. The Meaty Issue
Did you know that having just one or two meat-free days a week can significantly reduce your carbon footprint? Livestock farming gobbles up resources like land, water, and feed. Plus, it's a major contributor to greenhouse gas emissions. So, cutting back on meat is like planting trees without getting your hands dirty!
2. Plant-Based Alternatives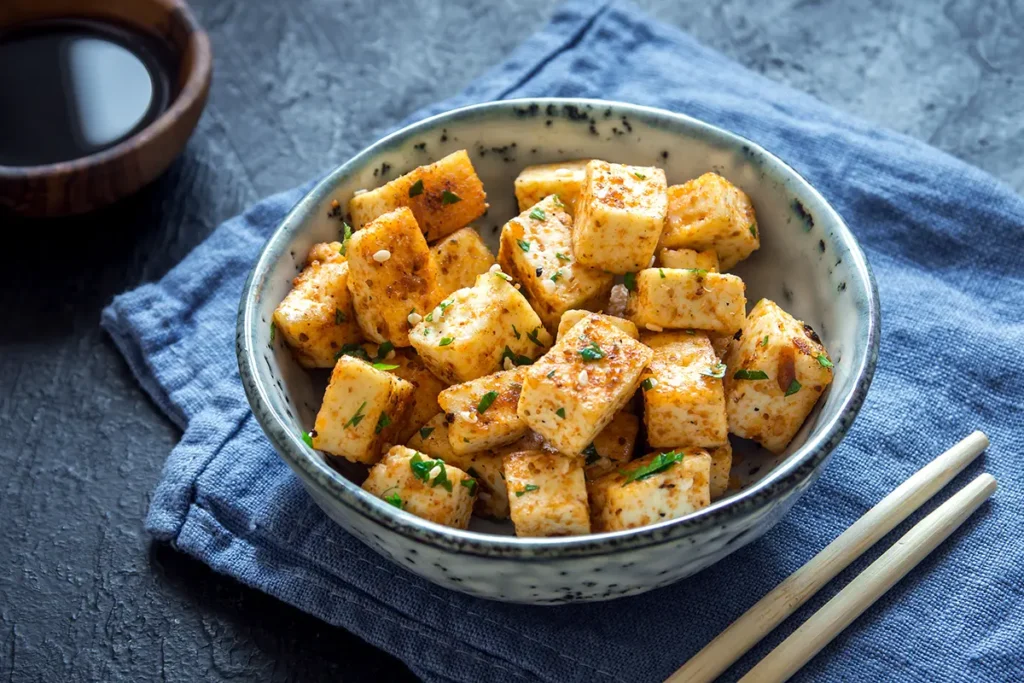 Who says vegetarian and vegan meals are bland? Top chefs are now embracing plant-based cooking, and the results are mouth-wateringly good. Supermarkets are stocked with meat alternatives made from beans, lentils, tofu, and tempeh. They're not just tasty; they pack a protein punch to keep you full and satisfied.
3. Seafood: A Deeper Dive
Fish lovers, rejoice! Seafood is generally less harmful to the planet than meat. But, overfishing is a concern. How can you help? Opt for sustainably sourced seafood. Look for certifications like MSC or ASC. And remember, local seafood like mackerel and oysters are not just delicious but eco-friendly too.
4. The Local Food Movement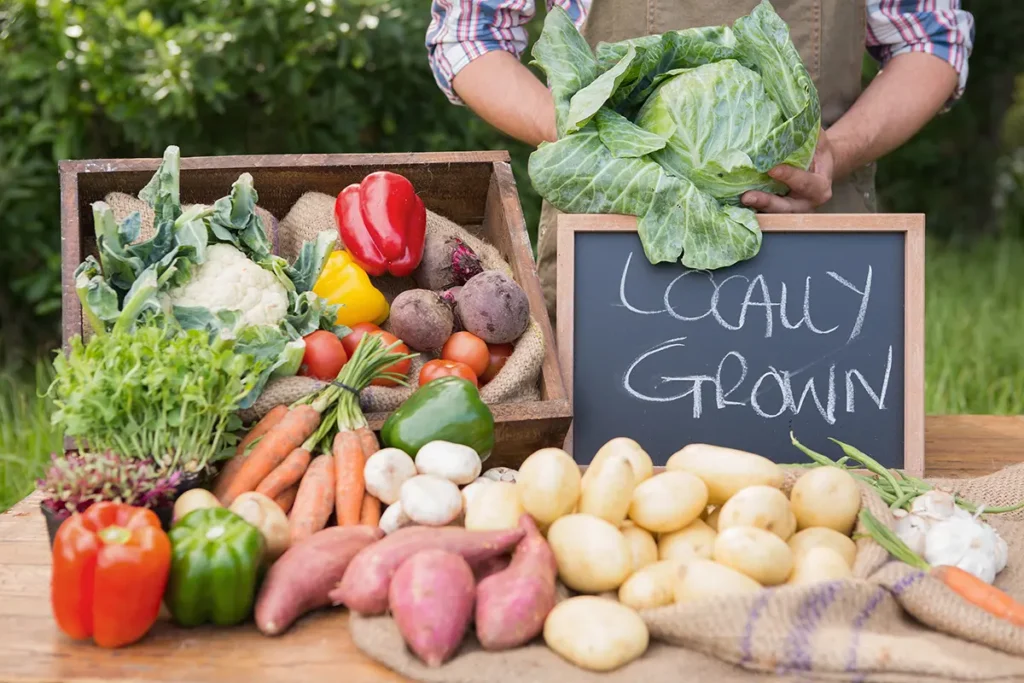 Imagine eating an apple picked from a tree just a few miles away. Tastes fresher, right? Buying local means your food travels less, reducing transportation emissions. It's like carpooling, but for your veggies!
5. Seasonal Choices
Why buy strawberries in December when you can have juicy clementines? Choosing seasonal produce reduces the need for long-distance shipping. It's a win-win for your taste buds and the planet.
6. Organic: Beyond the Label
Organic farming is like giving Mother Nature a helping hand. It uses natural methods for pest control and fertilisation, reducing the chemical load on our planet. Plus, it's better for our health. A double thumbs up!
7. The Plastic Problem
Single-use plastics are the villains of the environmental world. But you can be the hero! Swap out plastic straws and cutlery for reusable alternatives. And hunt for plastic-free packaging when shopping.
8. Refill, Reuse, Reduce
Many companies now offer refillable products, cutting down on plastic waste. By supporting these brands, you're voting for a greener planet with your wallet.
9. Supporting Sustainable Brands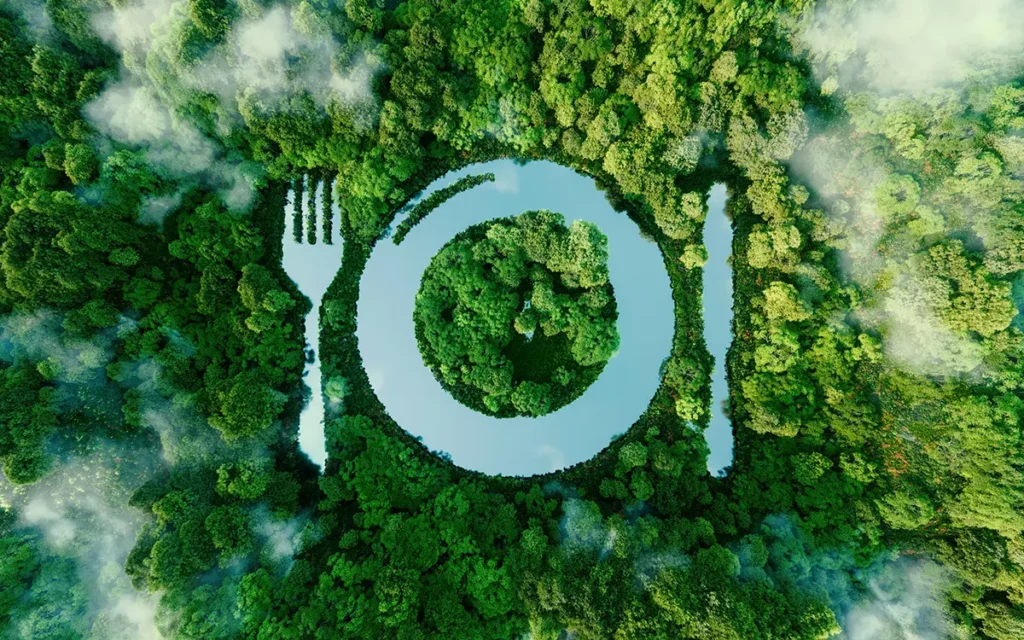 Endorsing brands that prioritise sustainability is a simple yet effective swap. These companies are paving the way for a greener future, and your support can make a difference.
10. Making the Swap
Every small change you make in your eating habits can ripple out to create a big impact. So, why not start today? It's easier than you think!
In conclusion, our food choices matter. By making mindful swaps, we can tread lightly on our planet, ensuring a greener future for all.
FAQs
1. Why is livestock farming harmful to the environment? Livestock farming uses vast amounts of resources and produces significant greenhouse gas emissions. By reducing meat consumption, we can lessen this impact.
2. Are all seafood options sustainable? Not all seafood is sustainable. It's essential to choose options that are sustainably sourced to protect our oceans from overfishing.
3. What are the benefits of buying local produce? Buying local reduces transportation emissions, supports local farmers, and often results in fresher, tastier produce.
4. How can I reduce plastic waste in my kitchen? Opt for reusable alternatives, buy products with minimal packaging, and support brands that offer refillable options.
5. Why is organic farming better for the environment? Organic farming uses natural methods, reducing the use of harmful chemicals. This is better for the environment and our health.