The past decade has witnessed a remarkable transformation in the UK's approach to plastic usage. From a nation once deeply entrenched in the convenience of plastic, to a leader in environmental conservation, the UK's journey against plastic has been an inspiring tale of change and commitment. Let's explore this incredible journey in detail.
The Turning Point: Introduction of Bag Charge
A mere ten years ago, the sight of plastic bags was as common as the bustling streets of London. These seemingly innocuous carriers were a symbol of a convenience-driven lifestyle, often discarded without a second thought. Yet, the introduction of the single-use carrier bag charge on October 5th, 2015, marked a significant pivot in the nation's environmental policy.
This policy did more than just impose a nominal fee; it ignited a profound behavioural shift across the UK. The days of taking plastic bags for granted were over. Suddenly, each bag carried a value, a cost that made us think twice before using one. This seemingly small policy change led to a dramatic 85% drop in plastic bag use within a year, a clear indicator of its effectiveness.
The Ripple Effect: Beyond Bags
The impact of the bag charge rippled through various sectors and communities. What started with a focus on reducing the use of plastic bags soon expanded to a broader awareness about single-use plastics. Campaigns such as 'Plastic-Free July Challenge' gained widespread popularity, championing a movement towards mindful consumption.
As a result, the following years saw a significant 44% decline in single-use plastic items across the UK. This wasn't just a change in numbers but a change in mindset. People began to question their daily plastic use, from plastic straws in cafes to plastic packaging in supermarkets. The shift was palpable, with individuals and businesses alike seeking sustainable alternatives.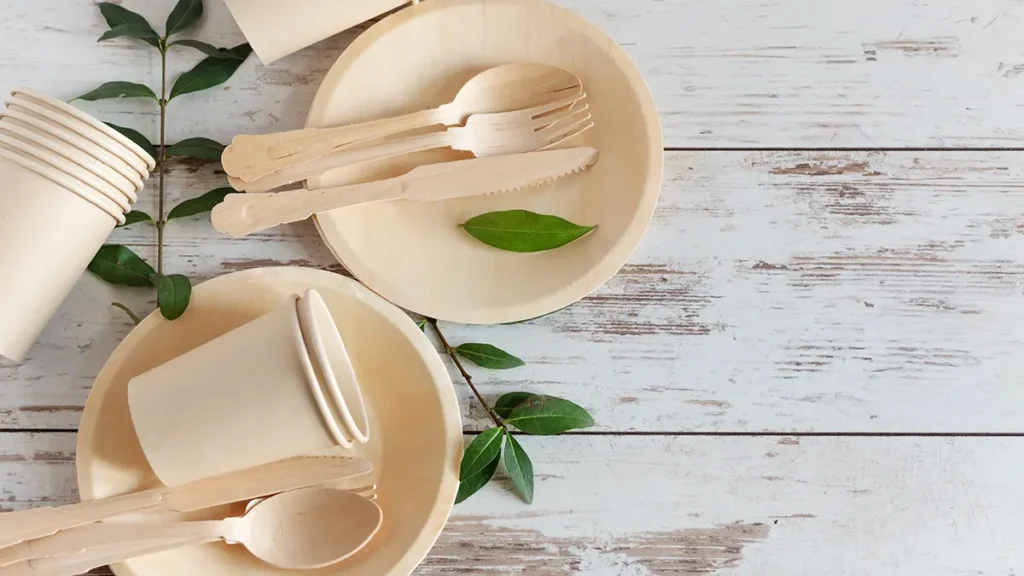 Cultural Metamorphosis: From Necessity to Chic
Perhaps the most profound change was the cultural shift that ensued. Sustainability ceased to be a mere necessity; it became a statement of sophistication and responsibility. The concept of eco-chic emerged, resonating with a generation keen on making a difference.
Festivals, once notorious for their disposable culture, began implementing reusable cup systems. High streets saw a surge in zero-waste shops, offering everything from unpackaged groceries to sustainable fashion. This change was reflective of a deeper societal transformation, mirroring the revival of the River Thames, which, after years of pollution, became a symbol of environmental regeneration.
Corporate Britain's Green Odyssey
On the corporate front, the response was equally enthusiastic. Major retailers took significant steps towards sustainability, introducing plastic alternatives in their packaging and products. Pioneering brands led the charge in adopting biodegradable packaging, setting new standards in the industry. Supermarkets expanded their loose produce sections, catering to a growing demographic of conscious consumers.
The Current State: Progress and Challenges
While the decline in plastic use in the UK is an achievement worth celebrating, the broader picture of global plastic waste management reveals ongoing challenges. Even though plastic usage has seen a substantial reduction in the UK, globally, the scenario is less encouraging. Only 9% of plastic is recycled worldwide, with Europe slightly ahead at 14%. These statistics highlight a significant gap in global waste management practices and underscore the need for continued efforts and innovation in recycling technologies.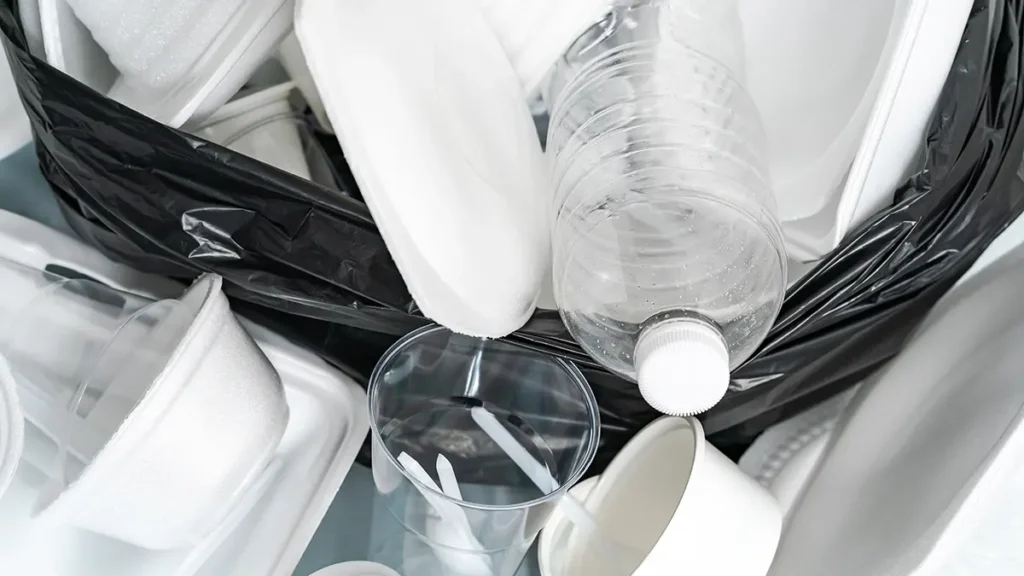 Pathways to Further Reduction
In the quest to further reduce plastic usage, the UK has explored various avenues. Let's delve into some of these methods:
Embark on a Zero-Waste Shopping Spree: The high street has witnessed a significant increase in stores offering bulk-buy options, allowing customers to bring their own containers. This practice not only reduces plastic packaging but often leads to healthier, organic product choices, such as grains, nuts, and cereals.
Be a Connoisseur of Cloth Bags: Cloth and tote bags have become more than just a practical alternative to plastic; they are a fashion statement. Besides their aesthetic appeal, these bags offer functional benefits, like keeping produce fresher for longer compared to plastic.
Champion the Cause of Compostables: The movement towards compostable cutlery and dinnerware represents a significant shift. Although there have been challenges, such as the initial ineffectiveness of non-plastic straws, technological advancements continue to improve these products.
Befriend the Reusable Bottle: The shift away from plastic drinks bottles to sustainable alternatives like stainless steel or glass has been monumental. This change not only benefits the environment but also promotes financial savings by reducing the need to purchase bottled drinks.
The Road Ahead
The past decade's journey in the UK's fight against plastic pollution is a story of triumph, challenges, and ongoing commitment. While significant progress has been made, the road ahead requires continued dedication and innovation. The battle against plastic is far from over, but the UK's journey serves as a beacon of hope and a blueprint for sustainable change.
FAQs
1. What is the global plastic recycling rate, and how does it compare to Europe? Globally, the recycling rate for plastics is around 9%, while Europe fares slightly better at 14%.
2. What are some effective methods to reduce plastic usage in daily life? Opting for zero-waste shopping, using cloth or tote bags, choosing compostable items, and using reusable bottles are effective methods.
3. How have corporate efforts contributed to reducing plastic usage in the UK? Corporations have significantly contributed by investing in sustainable packaging, introducing biodegradable products, and encouraging the sale of loose produce.
4. What challenges remain in the fight against plastic pollution? Despite progress, challenges remain in global waste management and recycling technologies, necessitating continued efforts and innovation.
5. How has the UK's approach to plastic bags changed in the past decade? The UK has seen a dramatic shift from a plastic-dependent culture to one that embraces alternatives and sustainability, highlighted by the significant reduction in plastic bag usage.