In a world that's always rushing, the tortoise teaches us the art of the unhurried life—a testament to the virtues of patience and resilience. The tortoise is a beloved pet, not for its speed or displays of affection, but for the tranquil presence it offers to a home. With almost a million tortoises cherished by British pet enthusiasts, it's clear that these reptiles have a special place in the hearts of those who value a more reflective companion.
Crafting a Sanctuary: The Tortoise Habitat
The habitat of a tortoise is much more than a mere enclosure; it's a microcosm of their natural ecosystem. To create a thoughtful and suitable tortoise habitat, one must consider the following:
Space for Exploration: They require ample room to roam, fostering physical health and psychological well-being.
Sun and Shade: A balanced area for sunlight exposure, crucial for their shell and bone development, and shaded spaces to escape the midday sun, are essential.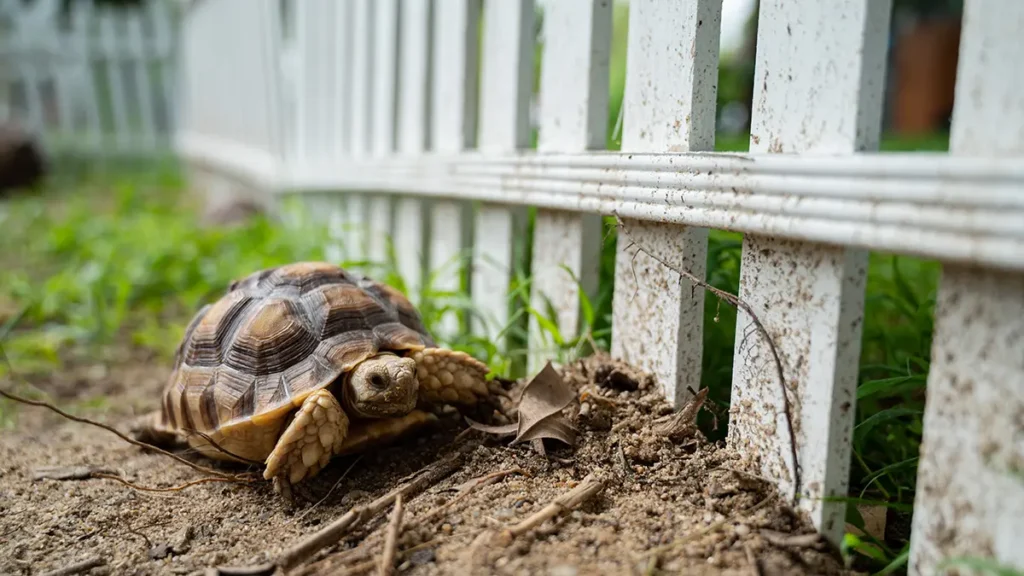 Whether it's adapting a corner of your garden to create an outdoor tortoise space or setting up an indoor tortoise environment, the habitat must cater to their instinctual needs for both activity and rest.
A Balanced Diet for a Herbivorous Companion
Tortoises are primarily herbivores, and their diet is a delicate balance that needs to be struck with care. It's predominantly made up of leafy greens, with the occasional fruit serving as a treat rather than a staple. However, it's important to note that indulgence in fruit can lead to health issues, so an herbivorous tortoise diet should be curated with a focus on leafy plants and vegetables. It's also essential to provide them with a variety of foods to prevent nutritional deficiencies and to mimic the diverse diet they would have in the wild.
Understanding Your Tortoise's Unique Care Requirements
Despite their robust appearance, tortoises are complex creatures with specific care requirements. Their slow movements and stoic nature may give the impression of simplicity, but their care is anything but. Regular healthcare check-ups are necessary to monitor their shell for any signs of disease or damage and to ensure they are maintaining a healthy weight. A tortoise's health can be a subtle thing to gauge, and vigilance is key to preventing issues from escalating.
In the next section, we'll continue to explore the fascinating social life of tortoises, their longevity, and the cost-effectiveness of keeping one as a pet. We'll also delve into what it means to make a deliberate choice to welcome a tortoise into your life, embracing the richness that comes with a slower pace of living.
The Quiet Companions: Social Life of Tortoises
While tortoises may not exhibit the overt enthusiasm of dogs or the purring affection of cats, they are far from the aloof creatures many believe them to be. Their social interactions are subtle, yet meaningful. A tortoise may not scamper towards you with glee, but it will acknowledge your presence in quieter ways, like turning its head towards you or responding to your touch.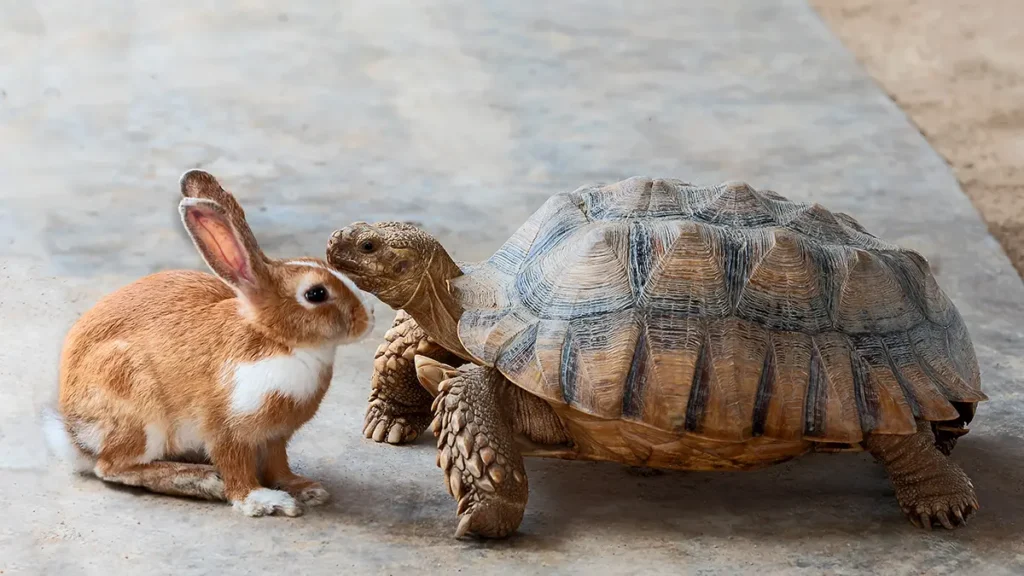 Tortoises have the ability to recognise their human companions, often becoming more animated in their presence. They can form bonds with their caretakers, responding positively to a familiar voice or gentle handling. This level of subtle animal communication underscores the importance of regular interaction, ensuring these silent friends feel connected and cared for.
Longevity: The Century-Long Companion
Tortoises are among the longest-living creatures on the planet, with some species living for over a hundred years. This remarkable lifespan turns pet ownership from a mere pastime into a multi-generational commitment. The act of caring for a tortoise is seen not only as a commendable act but as a legacy, passing on the stewardship of a tortoise from one family member to the next.
However, this impressive longevity also comes with the responsibility to ensure that your pet's life is as fulfilling as it is long. Prospective and current owners must be prepared for this long-term pet commitment, which includes not just the daily care but also planning for the tortoise's future, should it outlive its initial caretakers.
The Economical Aspect of Tortoise Care
Contrary to many pets that can entail significant expenses, tortoises are relatively inexpensive pets to buy and maintain. The initial purchase price is modest, especially when compared to the cost of acquiring other pets. However, setting up the correct habitat can be an investment; ensuring it provides everything from sunlight for tortoises to the right substrate and temperature control is essential.
While the day-to-day expenses are minimal, potential owners should not underestimate the importance and cost of veterinary care. A tortoise requires regular health checks and may need specialist care, which can add up over the years. Thus, while the upfront and ongoing costs may be low, the need for potential veterinary expenses should be factored into the decision to keep a tortoise.
A Deliberate Choice for a Pet
Opting to care for a tortoise is a choice that aligns with a mindful and measured lifestyle. It is a decision that requires thought, preparation, and a willingness to engage with a pet on its terms. Tortoises offer a connection to the natural world that is grounded in stillness and presence. As a deliberate pet choice, a tortoise can be a constant reminder of the richness that comes not from the hustle of life but from its quiet moments.
In embracing the life of a tortoise keeper, one finds joy in the simplicity of care, the subtlety of interaction, and the beauty of slow growth and steady companionship. It is a journey of mutual respect and understanding, where the rewards are not measured in excitement but in the tranquil satisfaction of a life well-lived alongside one of nature's most ancient animals.
In summary, tortoise care is a unique and rewarding experience, offering an antidote to the fast-paced world we live in. By understanding and catering to their needs, we not only ensure their health and happiness but also enrich our own lives with their timeless wisdom and peaceful company.