Kevin McCloud leapt into our consciousness with his vastly successful Channel 4 show, Grand Designs. An affable figure in the design world, McCloud's philosophy that space is not merely a physical dimension but a canvas for our existence, has resonated with many. This month, the architectural business owner reveals why he believes space is so good for the soul.
The Essence of Space
Kevin McCloud has always seen architecture as more than just buildings; it's the backdrop to our lives. In both architecture and life, space represents the platform upon which our dreams take shape and our memories reside. A well-designed space is a mirror, reflecting our identities and aspirations.
Homes as Personal Narratives
No longer mere assets, our homes have become deeply personal spaces, infused with our stories and touches, turning them into unique narratives of who we are. McCloud appreciates this shift towards a more personalised space, seeing it as a healthy development in our approach to living.
The Dialogue of Design
For McCloud, the architecture of a home is a conversation between form and function. Walking through a minimalist home, one appreciates the intention behind every line and curve—a principle at the heart of minimalist living.
Sanctuary in Our Homes
In today's hectic world, our homes must serve as sanctuaries, according to McCloud. The quality of light, the texture of materials, and the flow of air—these are essential in creating a space where one can retreat and rejuvenate.
The Streets: A Grand Designs Venture
In the recent series of Grand Designs: The Streets, McCloud showcased properties that exemplified not just quality architecture but a tremendous sense of space, something he feels is increasingly vital.
The Post-Lockdown Space Revolution
The counter-reaction to lockdown and the rise of remote work has led to a greater appreciation for the space we have, notes McCloud. It's about cherishing and preserving our personal environment.
Light and Life: A Dance of Design
McCloud recalls visiting a home where natural light was used masterfully, bringing the house to life and underlining the importance of architectural design in shaping our living spaces.
The Philosophy of Space in Life
The concept of space extends beyond physical design; for McCloud, it's a life philosophy. It's about making room for growth, for thought, for being.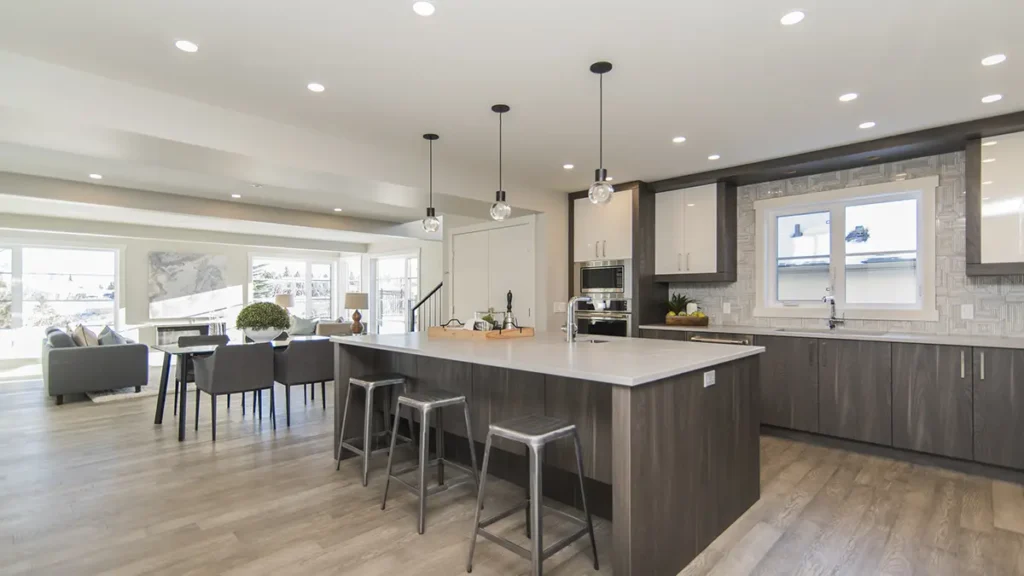 The Clutter and The Clarity
Envision a cluttered room, then see it cleared, advises McCloud. This transformation is not just aesthetic but spiritual, highlighting the importance of minimalist living.
The Necessity of Personal Space
Personal space, McCloud argues, is a necessity—a haven for disconnecting from the world and reconnecting with oneself.
Solitude: A Meeting With the Self
Solitude, a concept often misunderstood, is where we meet ourselves. It's not loneliness but an unburdened state of self-connection, McCloud muses.
Conclusion: Your Space, Your Soul
Concluding, McCloud encourages readers to find their own space, to create room in their lives for solitude, reflection, and growth.
FAQs
Q1. What does Kevin McCloud mean by 'space is good for the soul'? A1. McCloud believes that space, both physical and personal, allows us to grow, reflect, and find peace, which is vital for our well-being.
Q2. How has the pandemic influenced our view of personal space? A2. The pandemic has heightened our appreciation for our personal space, emphasizing its value as a place for work and solitude.
Q3. What is the essence of minimalist living according to McCloud? A3. Minimalist living, for McCloud, is about intentionality in design and life, creating spaces that reflect our true selves without clutter.
Q4. Why are homes considered as personal narratives? A4. Homes are personal narratives as they are infused with our stories, tastes, and experiences, reflecting our identity.
Q5. How can we create a sanctuary in our homes? A5. By paying attention to the quality of light, material textures, and the overall flow within the space, we can create a sanctuary for rejuvenation.