James May, often referred to as 'Captain Slow', has undeniably shifted gears on what it means to be a car enthusiast. His name is synonymous with motoring adventures, the Top Gear series, and The Grand Tour, not to mention his incredible picturesque driving experiences. But what makes James May tick, and how has he turned a passion for cars into a journey that many of us have eagerly joined from the comfort of our living rooms?
The Gearshift That Drove a Career
James May's emergence as a leading figure in the automotive world came with the reboot of Top Gear in 2003. This was not just a job for May; it was the beginning of a motoring odyssey that would capture the hearts of millions worldwide. His natural curiosity about the mechanics and freedom of vehicles from a young age paved the way for this career trajectory.
The Car Enthusiast as a Storyteller
A conversation with May is akin to delving into a rich tapestry of motoring tales. He has always viewed cars as more than machines – they are storytellers, companions on a journey that extends beyond the road and into the realms of engineering, design, and exploration.
The Grand Tour: A New Direction
In 2016, the motoring maverick, alongside his comrades Clarkson and Hammond, embarked on The Grand Tour. This Amazon Prime venture took the trio's escapades global, pushing the boundaries of what a car show could be. It was a celebration of automobiles, camaraderie, and the sheer joy of travel.
More Than Speed: James May's Philosophy
For May, motoring is not about the rush of speed or the roar of an engine; it's a narrative of experiences, connections, and the sheer pleasure of the journey. He advocates for exploration, a sentiment that resonates deeply with those who hold a passion for discovery.
Unforgettable Adventures Behind the Wheel
From the serene Italian countryside to the challenging terrain of the Arctic, May's driving experiences are the stuff of legend. These are not just trips but chapters in the grand book of motoring lore that May continues to write with each adventure.
Beyond the Wheel: Diversifying the Journey
Expanding his horizons, May has ventured into travel documentaries and culinary explorations, proving that his expertise and charm transcend beyond the automotive world.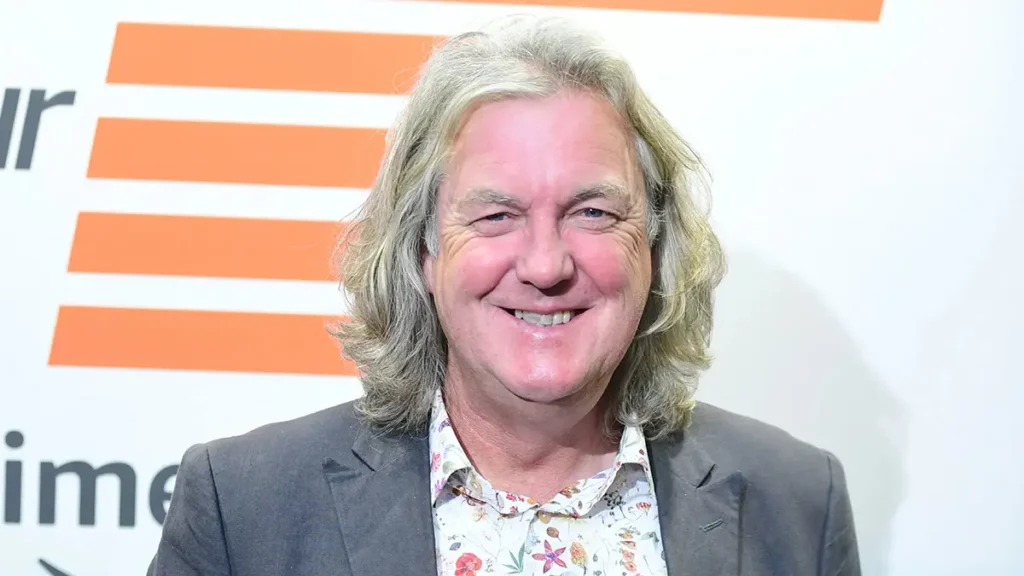 Relating to the Audience
May's presenting style is intimate and engaging. He doesn't just show you the world of motoring; he takes you there with him, ensuring every viewer feels like a companion on his extraordinary travels.
Inspirations on the Road
His adventures have inspired many, encouraging viewers to seek their own journeys and adventures, whether in the driver's seat or through the stories he shares.
The Scenic Routes of Italy and the Arctic
Driving through Italy in an Alfa Romeo or braving the Arctic in an off-roader, these are more than just drives; they're vivid memories and testament to the joys of motoring.
Upcoming Ventures and Documentaries
With new seasons of his travel and cooking shows on the horizon, the journey with James May is far from over; it's just taking new roads.
The Continuous Road Ahead
James May's story is ongoing, a narrative that continues to inspire and engage, proving that the road, much like life, always has more to unveil.
---
FAQs
What makes James May unique in the motoring world?
James May stands out for his ability to blend deep knowledge with a relatable, enthusiastic presentation style, making motoring accessible and enjoyable for all.
How did James May become famous?
May became a household name as a co-presenter on the revamped Top Gear series in 2003, which redefined motoring entertainment.
What is 'The Grand Tour' and how is it different from Top Gear?
'The Grand Tour' is a motoring show on Amazon Prime that continued the legacy of Top Gear with a focus on global travel and grand adventures, emphasizing camaraderie and stunning locations.
Can you describe one of James May's most memorable driving experiences?
One of his most memorable experiences was driving through Italy in a classic Alfa Romeo, encapsulating the beauty and romance of motoring.
What is the future for James May in television?
James May continues to explore new territories with his Amazon Prime travel documentaries and cooking shows, with new seasons forthcoming.
---
James May has indeed made nerdiness cool again, but more importantly, he's shown us the world through the windshield of captivating motoring adventures. Through his work on Top Gear, The Grand Tour, and his own series, May invites us all to buckle up and join him on a journey that goes beyond the tarmac and into the heart of exploration. His legacy is not just in the cars he's driven or the shows he's presented; it's in the passion for adventure he's ignited in us all.