Do you ever find yourself struggling to remember the details of a conversation from just yesterday? Or perhaps facts and figures just seem to slip through your mind's grasp? You're not alone. Improving our brain's ability to recall information is a universal quest, and with the right approach, it's an achievable one. Education and learning are not confined to the four walls of a classroom; they are a part of the air we breathe, the conversations we engage in, and the quiet moments of reflection we enjoy.
In this comprehensive guide, we'll explore practical ways to boost your daily retention of facts and how embracing a holistic approach to education can enrich every facet of your life.
Embracing Mindfulness Meditation
Mindfulness meditation is not just a buzzword; it's a lifeline to better cognitive health. By anchoring ourselves in the present moment, we allow our brains the space to breathe, declutter, and strengthen. Imagine your mind as a serene lake; mindfulness is the practice that keeps the waters still, allowing for a clearer reflection of our thoughts and memories.
The Power of Associative Learning
Have you ever tied a string around your finger to remember something? That's a basic form of associative learning. By linking new information to familiar concepts or experiences, we create mental shortcuts to retrieval. It's like turning your memories into a well-organized file cabinet, where everything is just a label away from being found.
Teach and Remember
Ever wondered why you can recall a subject better after you've explained it to someone else? Teaching is a memory enhancer. Each time you articulate a concept, you're reinforcing its structure in your mind. It's as if you're building a bridge over a river, making it easier to cross back to the information when you need it.
Organisational Mastery
A cluttered desk is a cluttered mind. Keeping your physical and digital spaces tidy with tools like calendars and note-taking apps can significantly boost your memory. Think of staying organised as setting up your own mental GPS, guiding you to the information you need without getting lost in the maze of your mind.
Engage Actively in Learning
Passive learning is like watching the world from a window—you see it, but you're not a part of it. Active engagement means opening the door and stepping out. Ask questions, discuss, and dive deep. This active participation engrains knowledge much like water shapes a rock—slowly, but with certainty.
Physical Movement for Mental Improvement
Your brain is a part of your body, so it makes sense that physical exercise would benefit it too. Regular exercise pumps more oxygen-rich blood to your brain, which is like giving your cognitive functions a power-up in a video game.
Restful Sleep and Nutritious Diet
Think of sleep as your brain's housekeeper, coming in to tidy up after a long day. During sleep, your brain organizes and consolidates memories. Complement this with a diet rich in antioxidants and omega-3s, and you're not just eating well—you're eating smart.
Strategic Breaks and Distraction Limits
Taking short breaks during tasks is like hitting the refresh button on your computer—it prevents overheating and keeps performance smooth. And when it comes to distractions, think of them as background apps draining your mental battery. Limit them to keep your focus full bar.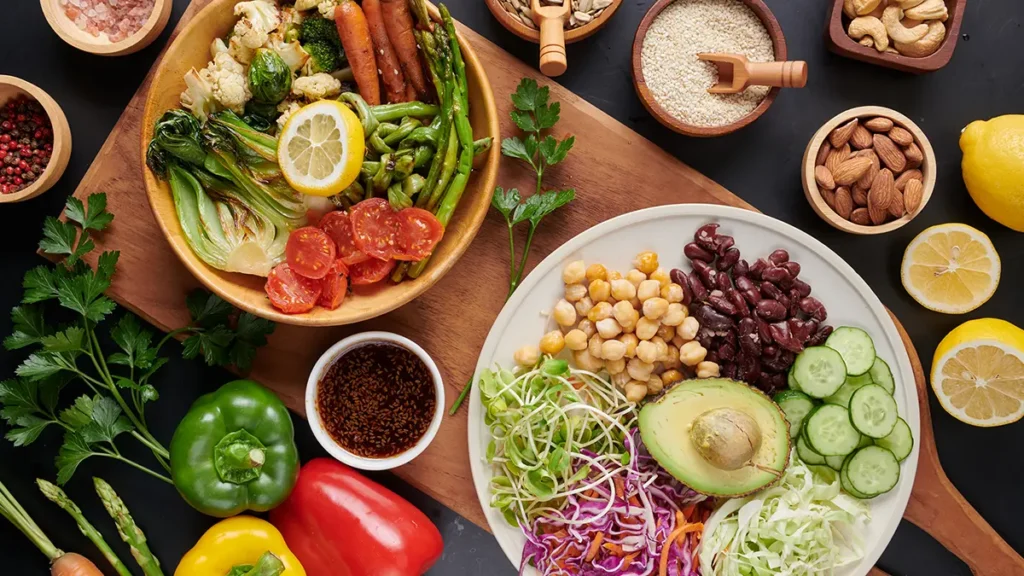 Visualisation for Better Recall
Visualisation is like your brain's own sketchbook. By drawing mental images connected to the information you want to remember, you're giving abstract concepts a concrete form. This technique turns the elusive into the evident, making memory retrieval a piece of cake.
The Art of Practice and Repetition
Spaced repetition is the interval training of the mind. Just like muscles, your memory needs regular workouts with increasing intervals to grow stronger. This method is the difference between a fleeting thought and a fact that stays with you for life.
Conclusion
Improving memory retention is not about overhauling your entire life; it's about integrating simple, effective strategies into your daily routine. By adopting these techniques, you're not just learning better—you're living better.
FAQs
Q: Can mindfulness meditation really improve memory? A: Absolutely. Mindfulness meditation has been shown to enhance cognitive function and memory by reducing stress, which is a common hindrance to recall.
Q: How does physical exercise affect memory? A: Physical exercise increases blood flow to the entire body, including the brain, which can lead to improved memory and cognitive abilities.
Q: Is sleep really that important for memory? A: Yes, sleep is crucial for memory consolidation—the process by which short-term memories are strengthened and transformed into long-lasting ones.
Q: How often should I take breaks to improve memory retention? A: It's best to take short breaks every hour or so during intensive tasks to keep your mind fresh and ready to absorb new information.
Q: Can eating certain foods help my memory? A: Definitely. Foods high in antioxidants and omega-3 fatty acids, like blueberries and fish, have been linked to improved brain function and memory.